ReposiTrak, Inc. is a wholly-owned subsidiary of Park City Group and was originally co-founded with Leavitt Partners, led by Michael Leavitt, former Secretary of Health & Human Services, to address the expected rise in regulatory requirements associated with the Food Safety Modernization Act of 2011 (FSMA).
Park City Group (NASDAQ: PCYG)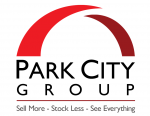 is known for providing customers with unmatched supply chain visibility and solutions that enable them to Sell More, Stock Less & See Everything. For over 18 years, we have been helping our customers with: B2B Vendor Connections, Item & Cost Maintenance, Scan-based Trading, Invoicing from POS or Delivery, Vendor Scorecarding, Reporting & Analytics, Out-Of-Stock & Waste Reporting, and Forecasting & Ordering (Store level & DC).
All of Park City Group's capabilities are accessible through a cloud-based portal, which includes the ReposiTrak platform. More information is available at www.parkcitygroup.com.